NubeVision Technology Solutions & Services is borne out of the belief Cloud Computing is the future of IT delivery and a paradigm shift that is in concert with business drivers, lending itself the business potential for Enterprises of all sizes and industries to harness the cloud to deliver agile and effective business IT solutions. Cloud Computing has the opportunity to offer significant economic value for such Enterprises.
We believe the talent and expertise in helping these Enterprises make this paradigm shift, will create a business need for IT services to translate it into reality for them.
NubeVision wants to be their outsourced professional services, solutions provider and partner in their journey to the cloud. Our focus will be to provide the outsourced IT application development and support services to help them enabled their business application to be Web, Cloud and Devices ready.
As has been said, a company is as good as their employees. The heart of NubeVision are a group of seasoned and passionate IT professionals with large Enterprise and large IT project experience serving customers globally.
Our overall strategy is to provide services and support to create and also to migrate business applications to be web, devices and cloud ready at the same time with ONE SINGLE application solution. As a result, the benefits to Enterprises are lower risk, lower cost, better integration and a flexibility to dictate when to move to the cloud on your own terms.
In addition, it may even protect your current capital investment by confidently knowing that when the organization is ready to move the business application to the cloud, none to minimal re-engineering or refactoring effort, time and additional investment is needed to have it operate in the cloud. As a result, this flexibility lowers the pressure and risks for the business today knowing that their business application is already cloud ready.
Another key element of the strategy is to provide these development and support services in a cost effective, high quality and reliable manner with increased sensitivity to social and environmental considerations. 
We are confident in delivering such services by employing and investing in the following:
We provide a comprehensive, effective and responsive range of IT professional services to help Enterprises plan, create and maintain business applications to be web to cloud to devices ready. ​ In addition, we provide solutions on a pay as you go basis to help Enterprises with cost effective solutions.
A Prolific Producer of Software Applications
Providing IT services can be fairly broad but we need to be more focused so that we can build our expertise around it. Here are what we do and don't do.
What we do is really about providing all the software development services and support around helping companies/enterprises build IT application solutions. These applications can be new greenfield application or it can be about legacy application modernization or refreshing technology.
​
What we don't do is operating any infrastructure or running a software service.
Let us give you more info on how start your journey toward Cloud Technology.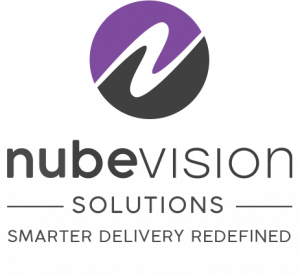 Level 10-1, One Global Place
5th Avenue & 25th Street, Bonifacio Global City
Taguig 1632 Philippines